Parental Invasion
When it comes to festival going, the 60-somethings around the world really do know how to rock it. From
Woodstock
to Australia's
The Sunbury Pop Festival
, the older generation learnt to push the boundaries and take risks like no others to create the lifestyle most of us live now. So when do you reach that point where you say
enough is enough
and retire from the festival lifestyle? No doubt you've had a giggle here and there at images such as this:
But have you considered what we could look like in thirty years time?
For some, seeing your folks at festivals seems to be the norm.
Splendour in the Grass
in Byron Bay for example can be considered a
'family affair'
with young and old gathering around to chill, listen to music and bond. Falls Festival is also advertised as a family friendly festival. I have mixed emotions about seeing my folks at a festival. On the one hand, who should stop them if they wanted to go??? They have as much of a right as I do! On the other hand... I would not appreciate it if my Mum pulled this infront of my mate: At least we can all agree on one this... both young and old... Gumboots are
always
welcome :)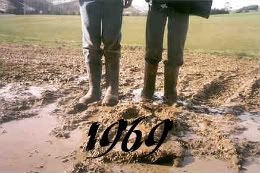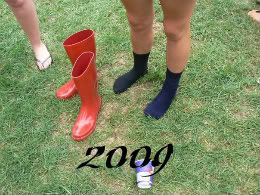 Would you want your parents invading your festival going?
4/1/2010
views: |
Comments (5)
|
|
Report
Permalink